AFG Composite insulating gloves with arc protection
STANDARD(S): EN 60903 / IEC 60903 / IEC 61482-1-2 / ASTM F2675 PPE Category III (Directive 86/686/EEC)

USE: Composite insulating gloves with dielectric and arc flash protection for working in full safety without leather protectors.

SPECIFICATIONS :
Latex glove with a reddish orange outer coating of special high performance elastomer formula, black inner coating, cut edges, length 41 cm.
Special properties (RC category) with mechanical protection.

ADVANTAGES :
• Insulating gloves 3 in 1 : dielectric, mechanical and arc flash protection
• The unqiue formualtion of the rubber compound makes the glovees extremely flexible.
• Bicolour gloves : it eases the visual inspection
• Each pair of gloves is supplied with a pair of coton fingerless under gloves to improve comfort and hygiene

TABLE LEGEND :
Complete the reference with the desired size, example : GCA0-41-10 for a pair of gloves class 0 size 10.
---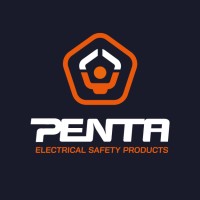 SIBILLE FAMECA Electric is a major actor in electrical risk prevention equipment as well as construction and network management equipment. As a member of the ESP division (Electrical Safety Products), SFE relies on the experience from its own manufacturing plants in Europe to offer its customers high-performance solutions for all three voltage fields (LV, MV and HV) all Made in EU.
---
ASTM F2675/F2675M - 19
Determining Arc Ratings of Hand Protective Products, Developed and Used for Electrical Arc Flash Protection. The arc thermal performance value, ATPV cal / cm2
Details
---
---
Share this product:
Max operating voltage/ Test Voltage/ IEC 61482-1-2/ ASTM F2675 (cal/cm²)

Class 00 - 500V (AC) / 2,500V (AC) / Class 2 (0.5s - 7kA) / 26.3

or

Class 0 - 1,000V (AC) / 5,000V (AC) / Class 2 (0.5s - 7kA) / 42.2

or

Class 1 - 7,500V (AC) / 10,000V (AC) / Class 2 (0.5s - 7kA) / 71.6

or

Class 2 - 17,000V (AC) / 20,000V (AC) / Class 2 (0.5s - 7kA) / 74.5

or

Class 3 - 26,500V (AC) / 30,000V (AC) / Class 2 (0.5s - 7kA) / 73.2

or

Class 4 - 36,000V (AC) / 40,000V (AC) / Class 2 (0.5s - 7kA) / 87.7

Glove Size

-6/XS

or

-7/S

or

-8/M

or

-9/L

or

-10/XL

or

-11/XXL

or

-12/3XL
This is a preview of the recently viewed products by the user.
Once the user has seen at least one product this snippet will be visible.
Recently viewed Products